Quick Question: What usually comes to mind when you think of promoting your book?
 Social media? A website? Advertising? Media appearances?Getting your book into bookstores? Amazon.com listings?Facebook ads? Twitter followers? More books in your series?Build a list? Network with others in your niche?
(All of the above?? And more??!)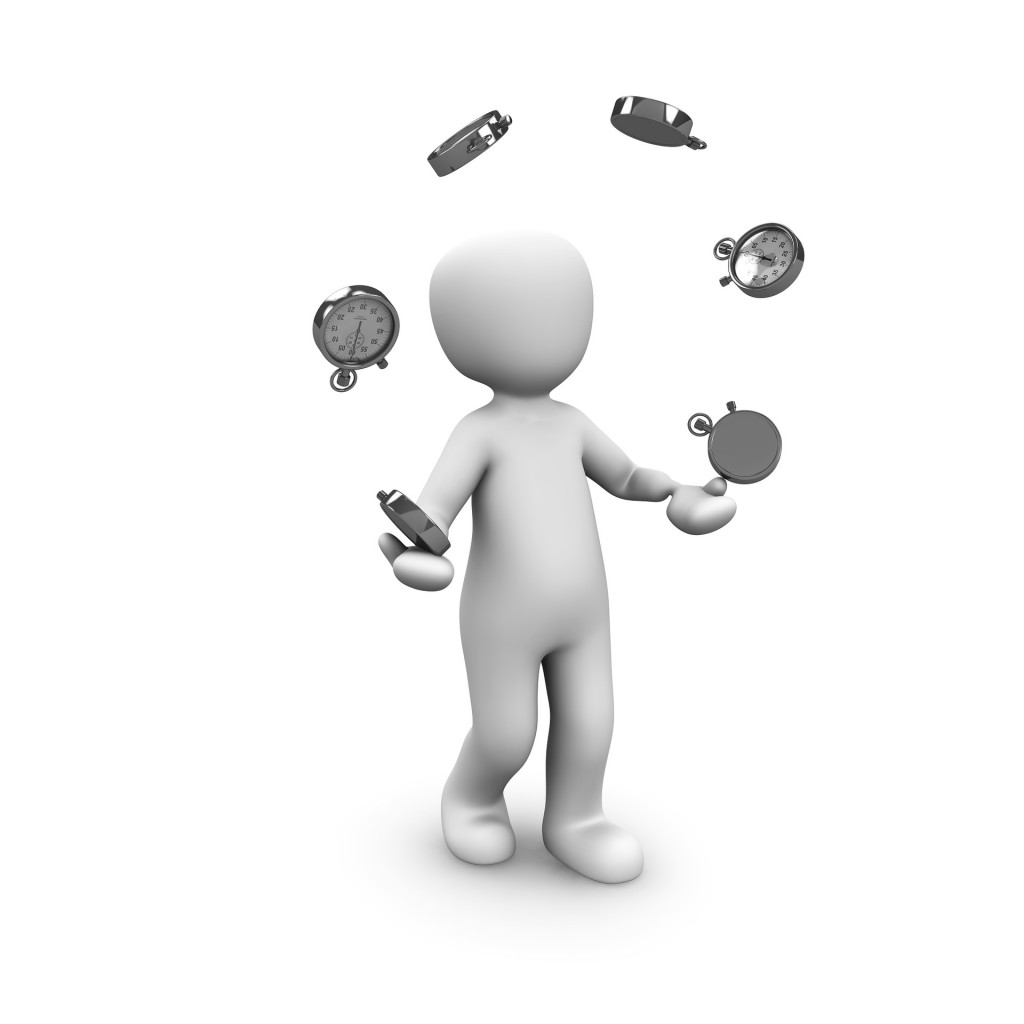 Fred is getting tired of juggling it all while wondering what will work, what won't and what is a total waste of time!!
Besides, who has time and energy to keep all these pieces in the air?
The good news for Fred, and for you, is that you do not have to keep all these plates spinning! 
Introducing a brand new training in the Authorpreneur Mastery Series: 
HOW TO CREATE AN EASY AND FUN VIRTUAL BOOK TOUR
This course is for authorpreneurs who are ready to market their books with the ultimate marketing tool: the virtual book tour!
In this 2-day intensive, watch as I build the foundation of a virtual book tour myself, plan it out, structure all the working pieces AND make contact with those who will promote my book - ALL in just 2 days. 
Just look at all you will discover during these power-packed training sessions!
 Session 1: Construct Your Tour Platform
Discover everything you need to build a solid foundation for a super awesome virtual book tour, including:
What IS a virtual book tour (and why it's the best way to promote)

How to decide on a tour length (that won't eat into your already busy life)

The essential places to tour and how to find them (so you don't spend endless hours of wasted time researching)

Identify and structure your tour schedule (avoid stress and have fun with it)

The essential foundational pieces you MUST have in place before your tour (or you'll waste all your time in planning it)

And more!
Session 2: Train Your Research Muscles
In this live* demo session, you'll watch Kristen Joy create her new Media Kit (and make it super easy for you to do your own) and look-over-her-shoulder as she begins the research process for where she'll appear on her own virtual book tour, including:
How to construct your multi-use Media Kit (including graphics, headshots, book cover images, making 3D images, putting it all online and MORE)

Beginning research (how to dig deep and find the perfect promotional places)

Watch ME, Kristen Joy, in REALTIME* as I actually DO this process for one of my own books…

And much more!
Session 3: 2… 1… Contact!
Come away with all the tools you need to make contact with promoters and get them to say "yes," by:
Finding the synergy… how to make sure your target promoters also reach your target audience (and avoid your book being turned away)

How to approach bloggers, podcasters, interviewers and more (and avoid being turned away)

Exactly what to say (including a re-usable email template) to get booked

Put together your tour bonus package(s) (to entice more readers to buy AND build your email list at the same time)

When to give your book away and when not to (so you don't waste unnecessary money on books and postage)

And way more!
Session 5: Orbital Momentum
A virtual book tour is an amazing beginning to an overall book marketing campaign. Keep the momentum going as you orbit the book marketing world and explore:
How to get asked back for more appearances (to keep the momentum going)

How to rinse and repeat your existing tour over and over again (avoiding 90% of the work the next time around)

Ways to ramp up your tour to new heights (and reach even more of your audience over and over again)

When to consider hiring a virtual book tour firm or author assistant (to help you sell more books)

And even more!
Session 4: Liftoff!
During this session you'll discover how to "run" your virtual book tour and keep your sanity intact, as well as:
What to do throughout the book tour event (to keep your sanity and schedule intact)

How to structure your time to keep up with comments, feedback and interaction with your audience (so you again, don't go insane)

Why the host "thank you" is probably the most important thing you can do to secure your success (and how to really ramp your "thank you" up to the next level)

The power of combining your tour with a book launch party (and not only reach Amazon's Best Sellers list but stay there)

And a lot more!
...you're looking for a do-nothing, sit-back-and-make-money-easy-button--this isn't for you.
...you only want your book to be read by your family members--this training isn't for you.
...you are a multi-best-selling author who is tired of learning powerful techniques for book promotion.
But if instead you are...
...so ready for a comprehensive, powerful promotion strategy!
...have something to say and can't wait to get in to your readers!
...not interested in spamming, slamming or slumming your friends with high-pressure methods.
...care about building something that can mushroom into long-term, online success.
Then How to Create An Easy and Fun Virtual Book Tour is exactly what you need.
When will this training be available?

All training materials will be in your members area AFTER the live sessions are recorded on March 18th and 19th… You can also attend live!

You'll want to watch the exclusive Facebook Accountability Group for announcements on the training modules as they are updated on your Members Page!

What if I have questions about the training?

Kristen Joy and Elise monitor the accountability group and you are welcome to ask questions there. In this accountability group your fellow students are very happy to help with questions as well!

Do you have a "bundle" rate for all Authorpreneur Mastery courses?

AM courses are continuously being developed (up to 8-9 courses per year) and you'll save a lot more by investing in the Authorpreneur Mastery Lifetime VIP bundle! Visit http://AuthorpreneurMastery.com for all the details. And email support@thebookninja.com if you have any questions.

Who do I contact if I have access or purchase issues?

Write directly to support@thebookninja.com and our support team will get back to you as soon as possible and always within 24-48 hours on weekdays.
Remember... Use the promo code earliestbird through Thursday, March 17th, to get your super-discount!
Due to the full access to this training program--with lifetime access-- you are provided in the members area, the exact match between the description and the product offered, and the astronomical value for the investment, no refunds will be available.