About the Brand
The Book Ninja® is an internationally-recognized brand focused on the growth and support of authors to help them create books that bring them business. As authors are inspired product creators we understand they aren't always the most outgoing and often find book publishing confusing and marketing, well, something they'd rather not think about. We are authors ourselves and understand the struggles these creatives endure, which is why we built The Book Ninja community to offer:
Inspiration through the writing process,
Instruction for publishing, and
Support for marketing their masterpieces…
Through our:
About the Team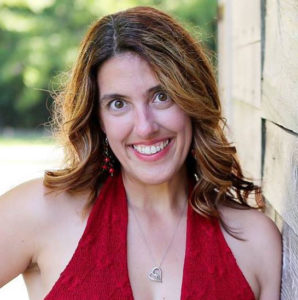 Kristen Joy Laidig decided she was "unemployable" at the tender age of six when she started her first business making and selling pet rocks with nothing but a Sharpie® marker, gravel, and ingenuity. A serial entrepreneur, in 2003 she turned her life-long love of writing into a full-time career teaching authors and entrepreneurs how to create books that bring them business by founding the internationally-known brand, The Book Ninja®.
She has authored over 40 books, started over 50 publishing companies, trained over 10,000 authors worldwide, has her black belt in karate, and eats way too much chocolate.
She currently changes lives through her students… one published message at a time, manages her two retail stores Toy Box Gifts & Wonder® and Nerdvana Outpost in the heart of her newfound hometown, Chambersburg, PA, is in the start-up phase of at least three new businesses at any given time, and generally causes anyone reading this bio to be out of breath.
During her "off" time (what's that?) she brainstorms business ideas with her awesome husband, the great Public Domain Expert himself, Tony Laidig, and hangs out with her ragdoll kitties. She's even been known to sleep… occasionally.
*****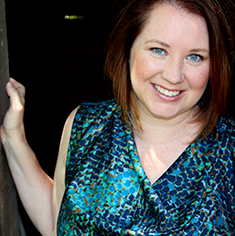 Natalie Marie Collins survived 13 years inside the corporate world. She knew there had to be a better way and figured out how to make a living by taking her office skills home and started working as a Virtual Assistant, learned the ropes of how to create membership areas, branding, marketing, digital products, sales funnels and so much more.
She now coaches others on how to build a solid online business by sharing her vast knowledge with others on how they can have an easier and better life through patterns and rhythms that work. She also helps others with the clarity they need in their business + life and practical, actionable steps to be able to move forward and create the business that is right for them.
She is also the creator of National Writing Date Day and now co-hosts weekly Writing Dates with Kristen Joy that hold the space for you to be productive and having fun doing it.