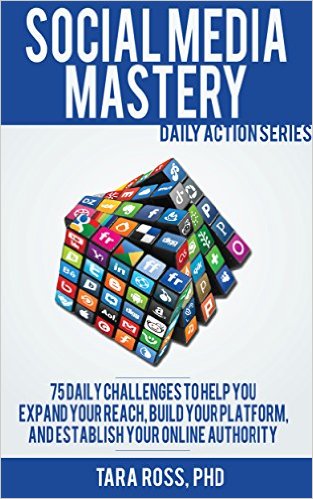 In November of 2013, I posted my first book, Social Media Mastery on Amazon. It is a series of bite-sized trainings (I call them challenges) that I had written for a membership group where I am the social media educator. After 4 months of writing short but actionable challenges, I realized I had enough content for a book. I reached out to the group owner to get her blessings on using the content for a book, and then began setting it up as a manuscript for Kindle. It was really more of an after thought – sort of a "let's see what happens".
Launching with Book Ambassadors
Once I decided to do it, however, I realized that I needed to figure out how to launch it to be successful. Author Jeff Goins talked about creating a book ambassador program to amplify the book's reach when it goes live on Amazon. I contacted about 75 people I knew personally to ask if they would be book ambassadors. I think it is important to say here that these people were ones I already knew well – not random people on my friends list on Facebook. To those who agreed, I sent them an early release copy on PDF.
The job of the book ambassador would be to buy my book at 99 cents (even though they had the advanced copy), share the book's link to Amazon with their contacts, and write an honest review within a week after it came out. Purchasing the book was important because Amazon indicates if the reviewer is "verified" by having purchased it. A verified review looks more authentic to those reading reviews. About half of those responded yay or nay (only two said no because they didn't have time). Approximately half of THOSE actually posted a review. So, within about 2 weeks I had around 17 reviews.
A side note about getting reviewers: This requires some thick skin. People will let you down. Good friends will forget to do it. Others will promise to review and then leave you a 4-star review (they were being honest!). Still others will tell you that they don't have 5 minutes to write a review because they're too busy. And then there are those who will write one 6 months later. It's okay. No one is as passionate about your new book as you are. In their life of kids, work, paying bills, and cleaning the house, your book and writing a review comes in at about #4,956 in terms of priority. So the fact that they left you a review at all is miraculous, really.
Social Media Mastery didn't go bestseller right away. It took about 2 months for it to reach that status. But then it stayed there for about 18 months. (Within the top 5 or so of the three categories it showed up in).
What I did to keep the momentum going –
I joined Kristen Joy's Kindle in 30 Challenge in January 2014.
I wrote more books in the genre.
I used promo sites like Buck Books.
I began collecting email subscribers in the front matter of the book by using a screenshot of a social media video I created and hyperlinking it to my website where people could watch my training videos after giving me their email address (hat tip to Kristen for that tip).
I then asked email subscribers for honest reviews in exchange for a free PDF or free access to a course or webinar I had created.
I wrote regular updates to Social Media Mastery.
Updating Social Media Mastery
Social media changes like every 5 minutes. Providing updates to readers and a current product to those who are purchasing a book on social media is necessary to have credibility in the topic. Fortunately, Amazon Kindle makes it easy to update one's manuscript. It's as simple as uploading a newer version of the manuscript to the book's content on your KDP account. That first year I updated the book every month. The second year I updated it every quarter. Each time I updated the book, I'd put the update announcement in the description. At the beginning of the year I always include these words in the title: Now updated for <whatever year it is>! That way, people browsing for social media how-to books see that my book is updated, and has over 80 reviews.
I then contact Amazon to let them know that I have updated the book. If it is substantial enough (such as I've added a new chapter), they will email all of their customers who have purchased my book to inform them of the newer version. Customers can then get the updated version for free.
I've now released the 2016 version (with a new chapter on using Periscope), which would make a nice addition to your author training books. Grab your copy here: Social Media Mastery.
---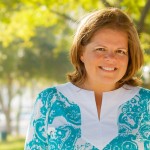 Tara Ross is the author of 5 bestselling books on social media, productivity, and business. She is a digital content coach and college professor, having worked with universities, publishers, non-profits to help them create digital content and courses for their clients. Click here for her latest book, Cubicle Jail to Laptop Lifestyle, a gift to The Book Ninja blog readers.
---
Ready to become a best-selling non-fiction author? Check out The Book Ninja Academy!